Every year, for over 12 centuries, thousands of people have gone on pilgrimage on the Camino de Santiago trail from various parts of the world to arrive at the cathedral of Santiago de Compostela. In a unique natural and cultural setting that amazes pilgrims with every step they take, the Camino has been and continues to be the oldest, most widely used and most famous pilgrimage route in Europe.
Today the '¡Buen Camino! project —  a virtual pilgrimage along the Camino de Santiago —   invites everyone to explore its most emblematic routes, the cultural, natural and architectural wonders, and the stories of the people who bring it to life. The project was created by the Regional Government of Galicia and Google Arts & Culture, in collaboration with the Regional Government of Aragon, Santiago Cathedral Foundation and the Spanish Federation of Associations of Friends of the Way of Saint James. 
Thanks to over 100 online exhibitions, more than 4,700 photographs and videos and 13 360º virtual visits, you can embark on a journey to discover monuments, charming villages and even a local restaurateur ready to share his anecdotes. Best of all, the project helps you to find tips and recommendations to prepare for this great adventure.
Learn about the Path and its Pilgrims
Discover the most emblematic routes
An image of a during twilight. The tree's shadow stretches over the snowy ground. The image also features a red and yellow illustration of a boot walking along.

Virtual pilgrims can choose between different routes to start their journey, such as the Primitive Way, used by the first pilgrims,

Image of a coastal landscape with cliffs. Some seawaves have been drawn in blue. A small part of the cliffs has been painted in orange.

The Northern Way that guides travelers from the sea,

Image of a traditional Galician construction, a low, round building with a thatched roof. Orange bricks have been drawn on top of the image.

The French Way, the most famous and historic route,

Image of a lighthouse at night on top of a rock. The contours of the lighthouse and a yellow beam of light have been drawn on top of the photograph.

The English Way, a route by land and sea,

Image of the facade of a church and a man walking in front of it. The contours of the church have been drawn on top of the photograph with yellow lines.

The Portuguese Way, one of the oldest routes,

Image of an estuary with a bridge in the background. The silhouette of the bridge has been drawn on top of the photograph in blue.

The Coastal Portuguese Way, a route along the dramatic coastal landscape, one of Galicia's best-kept secret,

Photograph of a fountain in a cloister. The water falling from the fountain has been drawn in yellow.

The Mozarabic Way, a route that brings together southern and northern roots,

Aerial photograph of a green valley. The river that crosses it is drawn in yellow. Two trees are also drawn in the foreground.

The Winter Way, a route through the unrivaled beauty of Galicia's valleys,

Photograph of a port with small boats. A boat has been drawn in yellow. Clouds in the sky and the silhouette of two seagulls have also been drawn.

The Sea Route of Arousa and the Ulla River, a maritime and river route

Aerial image of a cape entering the sea. A lighthouse has been drawn on top of the rock.

The Finisterre-Muxía Way, a route that guides you to Eruope's western edge.
Explore the cultural, natural and architectural wonders
'¡Buen Camino', which is available in 11 languages, including Spanish, Galician, English, Italian, French, German, Portuguese, Korean, Chinese, Japanese and Russian, sets out to inspire everyone around the world about the benefits of walking and connecting with nature, hopefully helping you  feel the magic of walking the Camino de Santiago.
Find the project on the Google Arts & Culture app for iOS and Android and at g.co/buencamino.
Ogni anno, da più di 12 secoli, migliaia di persone vanno in pellegrinaggio sul Cammino di Santiago da diverse parti del mondo per arrivare alla cattedrale di Santiago de Compostela. Le motivazioni dietro al viaggio vanno dalla devozione religiosa, alla crescita personale o semplicemente per hobby. 
Questa avventura, che unisce sport, amicizia e sfide di vario tipo, si svolge in un ambiente naturale e culturale unico che stupisce ogni pellegrino ad ogni passo che fa. Il Cammino di Santiago è stato e continua ad essere il percorso più antico, più utilizzato e più famoso d'Europa, ed è uno degli esempi più significativi di cooperazione e scambio di esperienze di tutto il continente. 
Quest'anno, in coincidenza con l'Anno Giubilare e per commemorare l'Anno Santo Giacobeo del 2021-2022, il Governo Regionale della Galizia e Google Arts & Culture, in collaborazione con il
Governo Regionale di Aragona
, la
Fondazione della Cattedrale di Santiago
e la
Federazione Spagnola
delle
Associazioni di Amici del Cammino di Santiago
, hanno creato "
¡Buen Camino!
", un tour virtuale lungo le vie percorse dai pellegrini per arrivare a Santiago de Compostela, e che mostra il patrimonio culturale che si trova sulle vie iconiche in un portale dedicato esclusivamente a loro. Il progetto offre informazioni su un'attrazione internazionale (storia, influenze sociali e culturali) all'interno e all'esterno della Spagna che va ben oltre l'aspetto puramente religioso. 
 Il Cammino di Santiago su Google Arts & Culture sarà disponibile a partire dal 24 settembre in 11 lingue, tra cui l'italiano e si propone di ispirare gli utenti con contenuti coinvolgenti sui benefici del camminare e della connessione con la natura, permettendo loro di sentire la magia del pellegrinaggio ovunque siano! I pellegrini virtuali possono iniziare il loro viaggio su diversi percorsi come quello di Fisterra e Muxía, il Cammino Portoghese lungo la costa atlantica, il Cammino Primitivo usato dai primi pellegrini, il Cammino Francese e il Cammino del Nord che corre lungo la costa della Cantabria fino alla Galizia, tra gli altri. 
Scopri i percorsi più emblematici 
Il progetto "¡Buen Camino!" offre una visione virtuale dei diversi Cammini di Santiago con storie coinvolgenti che prendono vita e colore con 104 mostre online, più di 4.700 fotografie e video, 13 visite virtuali a 360º e un video atmosferico che immerge sensorialmente lo spettatore nello spirito del Cammino. Il contenuto virtuale permette agli utenti di scoprire un gran numero di edifici e monumenti, città e villaggi incantevoli, farsi raccontare le storie di alcuni dei pellegrini che vanno a Santiago, e trovare consigli e raccomandazioni per aiutarli a prepararsi a questa grande avventura e godere della meravigliosa esperienza. 
Le mostre offerte ai pellegrini virtuali includono storie per saperne di più sull'esperienza, come "Il Cammino di Santiago: Spiritualità e cultura", una mostra introduttiva sul cammino, o "
Le dieci cose che non sapevi sul Cammino di Santiago
", dove gli utenti possono scoprire informazioni interessanti e rispondere a domande come "Da dove viene il nome Compostela? Che ruolo ha avuto Francis Drake nella storia del Cammino? o "Perché tanti coreani vanno in pellegrinaggio a Santiago?". Inoltre, è possibile trovare storie che si concentrano sulle persone e la loro relazione con il Cammino di Santiago, come "
Meet Yoon
", un coreano che si è innamorato del Cammino e che gestisce un ristorante a Santiago de Compostela, o le storie di persone il cui lavoro è legato al Cammino di Santiago in un modo o nell'altro. Il progetto mostra anche i Cammini di Santiago come percorsi di pellegrinaggio accessibili e include caratteristiche come una guida tramite pittogrammi per fare il Cammino, un percorso senza barriere per chi vorrebbe percorrerlo in sedia a rotelle o il Cammino della diversità, con consigli per far sì che tutti possano godere pienamente dell'esperienza. 
Tra le attività proposte nell'hub di Google Arts & Culture, troverete anche la mostra "
Musica galiziana: La colonna sonora del Cammino di Santiago
", una selezione di musica moderna che esplora una serie di interpretazioni della musica della Galizia, dalla musica tradizionale al folk, jazz, electro, trap e rock; "
Fenomeni per riconnettere i viaggiatori ai loro cinque sensi
", un viaggio di scoperta sensoriale in cui i viaggiatori possono seguire un percorso in cui ogni passo può essere visto, sentito, toccato, sentito e sperimentato; o la mostra "
Altri tipi di patrimonio architettonico sul Cammino di Santiago
", che svela agli utenti alcuni dei segreti più sorprendenti e meglio conservati del patrimonio religioso del Cammino.
 Infine, ogni utente troverà una selezione di tour virtuali a 360º per immergersi in luoghi come la Cattedrale di Santiago de Compostela, le mura romane di Lugo, la Torre di Ercole e l'Ostello dei Pellegrini di Vigo, insieme a molti altri luoghi incredibili che si trovano sui percorsi. 
Google Arts & Culture
è una piattaforma digitale creata nel 2011 per offrire l'opportunità di esplorare l'arte, la storia e le meraviglie del mondo da vicino. Il sito web e l'applicazione gratuita per
Android
e
iOS
, facilitano l'accesso all'arte e alla cultura di tutto il mondo da qualsiasi parte del mondo. Oltre a utilizzare la tecnologia per preservare e condividere i contenuti culturali, diventando così un partner innovativo nel settore, in questi 10 anni ha ospitato più di 2.000 istituzioni culturali di 80 paesi, più di 6 milioni di foto, video, manoscritti e altri documenti del mondo dell'arte, della cultura e della storia e oltre 10.000 mostre digitalizzate. 
Over the summer, I finally reunited with my family in France after almost two years. I live in another country, and traveling to see them has always been fairly easy. But when borders closed during the pandemic, visiting my family was no longer possible. In that moment, I realized just how essential traveling is — not only to my own life, but to the entire human experience. Travel supports everything from business opportunities to stronger bonds in families that live apart. Not being able to see my children made being far from them more unbearable — and it helped me appreciate the travel industry more than ever before. 
On September 27, we celebrate World Tourism Day, and how travel helps us recharge and build meaningful connections with people around the world. And after a year of mostly social isolation, people are especially eager to take a trip. As research from Google and Kantar shows, a leading motivator for booking travel this year is visiting friends and family. Other major reasons include getting away and "treating oneself," and disconnecting from screens and the "everyday, at-home" life. 
As vaccination campaigns have advanced and countries are reopening, we've seen increased optimism and readiness to make up for lost time and travel. Since the beginning of the year, the top-searched European tourist destinations on Google Maps are the Eiffel Tour (France), Sagrada Família (Spain), Louvre Museum (France), Europa-Park (Germany) and Colosseum (Italy).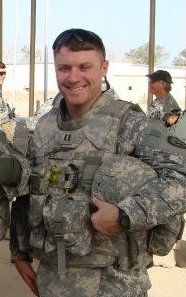 Welcome to the latest edition of "My Path to Google," where we talk to Googlers, interns and alumni about how they got to Google, what their roles are like and even some tips on how to prepare for interviews.
Today we spoke with Dennis James, Director of Cloud Customer Experience for the US East Region and a veteran of the United States Army. Dennis talks to us about his time in the military, his transition to Google and why it's important to keep trying — even if you don't succeed the first time.
Can you tell us a bit about yourself?
I grew up in Long Island, New York. Both of my parents were educators, and my father was also a volunteer (and eventually Chief) firefighter and paramedic. There was always a strong theme of leadership, academics and service in our household. 
That environment undoubtedly influenced my decision to attend the United States Military Academy — otherwise known as "West Point." Once I got there, I participated in many physical activities while also pursuing my passion for electronics. I majored in electrical engineering and spent most of my downtime tinkering with gadgets at West Point's computer lab. 
After graduation, I served as an infantry officer in the US Army with the 25th Infantry Division and deployed to Iraq from December 2007 to February 2009. When I returned, I left active duty to become an IT strategy consultant in Washington DC, while also serving as a Military Intelligence Officer in the Army Reserves. I attended Columbia Business School two years later, where I was accepted to the Google MBA internship program. I started full time at Google in 2013, and have been here ever since!
What do you do at Google?
I'm on the Google Cloud Customer Experience team, which provides consulting, training, technical account management and support services to our customers and partners. One example of our work that I'm particularly proud of is how we helped the New York City Department of Education support a quick transition to remote teaching and learning with Google Classroom. 
What made you decide to apply to Google?
During my deployment to Iraq, I realized I was ready for a new challenge outside of the military — ideally in the technology world. I started looking through a directory of former service members who now worked at tech companies, and connected with a Naval Academy graduate and Aviator who worked at Google. He shared helpful advice about his own journey, and helped me think about jobs I might like and what skills they required. Through his ongoing coaching and support, he became an important mentor and part of my path to joining Google.
I loved the idea of working at Google, but I hesitated to apply at first. I was worried that I wouldn't be considered a good fit because of my background, and that it would be hard to convey my experiences to someone outside of the military. It took me a lot of time (and work!) to overcome these feelings. But by continuing to meet with my Google mentor, growing my skills in the military, and earning my MBA, I ultimately built up my confidence to apply for an internship.
Ver abajo versión en español
Whether you're learning, practicing or a native Spanish speaker, getting help around the house just got a little easier with the latest updates en español on Nest Hub and Hub Max in the U.S.
Starting today, Spanish on Nest Hub and Hub Max gets even better, with more queries and display text in Spanish. To add or switch to Spanish, just go to Languages in Assistant settings in the Google Home app. Now you can do more in Spanish – whether that's enjoying music, video chatting with your family, watching your favorite sports teams or controlling your smart home devices. 
Rock out to your favorite music legends by simply saying "Hey Google, reproduce Rock en Español." Choose to listen from several free and subscription-based music services. Just ask Google for your favorite artists, songs, albums or genres — todo en español.
Now, with a YouTube TV subscription, you can also stream Univision to watch your favorite live shows and sports. Just say, "Hey Google, quiero ver Univision en YouTube TV" and enjoy.
Introduction
Google's Threat Analysis Group tracks actors involved in disinformation campaigns, government backed hacking, and financially motivated abuse. Understanding the techniques used by attackers helps us counter these threats effectively. This blog post is intended to highlight a new evasion technique we identified, which is currently being used by a financially motivated threat actor to avoid detection.
Attackers often rely on varying behaviors between different systems to gain access. For instance, attacker's may bypass filtering by convincing a mail gateway that a document is benign so the computer treats it as an executable program. In the case of the attack outlined below, we see that attackers created malformed code signatures that are treated as valid by Windows but are not able to be decoded or checked by OpenSSL code — which is used in a number of security scanning products. We believe this is a technique the attacker is using to evade detection rules.
Technical Details
Code signatures on Windows executables provide guarantees about the integrity of a signed executable, as well as information about the identity of the signer. Attackers who are able to obscure their identity in signatures without affecting the integrity of the signature can avoid detection longer and extend the lifetime of their code-signing certificates to infect more systems.
OpenSUpdater, a known family of unwanted software which violates our policies and is harmful to the user experience, is used to download and install other suspicious programs.The actor behind OpenSUpdater tries to infect as many users as possible and while they do not have specific targeting, most targets appear to be within the United States and prone to downloading game cracks and grey-area software.
Groups of OpenSUpdater samples are often signed with the same code-signing certificate, obtained from a legitimate certificate authority. Since mid-August, OpenSUpdater samples have carried an invalid signature, and further investigation showed this was a deliberate attempt to evade detection. In these new samples, the signature was edited such that an End of Content (EOC) marker replaced a NULL tag for the 'parameters' element of the SignatureAlgorithm signing the leaf X.509 certificate.
EOC markers terminate indefinite-length encodings, but in this case an EOC is used within a definite-length encoding (l= 13). 
Bytes: 30 0D 06 09 2A 86 48 86  F7 0D 01 01 0B 00 00 
Decodes to the following elements:
SEQUENCE (2 elem)
OBJECT IDENTIFIER 1.2.840.113549.1.1.11 sha256WithRSAEncryption (PKCS #1)
EOC
Security products using OpenSSL to extract signature information will reject this encoding as invalid. However, to a parser that permits these encodings, the digital signature of the binary will otherwise appear legitimate and valid. This is the first time TAG has observed actors using this technique to evade detection while preserving a valid digital signature on PE files. 
As shown in the following screenshot, the signature is considered to be valid by the Windows operating system. This issue has been reported to Microsoft. Editor's note: This is part of a series of interviews between expert panelists for the Google.org Impact Challenge for Women and Girls. 
Lisa Mensah works to make sure business owners who "don't get a fair shake" can get the capital they need to grow. She's the president and CEO of the Opportunity Finance Network(OFN), which provides capital, advocacy, and capacity building to community development financial institutions (CDFIs). Driven by a mission to serve rural, urban and Native communities underserved by mainstream finance, CDFIs lend to small businesses and community developers who build thriving communities. 
Lisa brings her experience working at the crux of finance and advocacy to the Google.org Impact Challenge for Women and Girls. As one of our expert panelists, she helps us decide what organizations will receive funding from Google.org to help women and girls reach their full economic potential. I recently sat down with her to learn more about her path to OFN and why supporting women-led businesses is crucial. 
What got you started on your path? 
I'm from a bi-racial, bi-cultural family, and lived in Ghana as a young kid. I always thought I would do something in international relations. 
While I was getting my master's degree, I was most interested in helping refugees and women in developing countries. But I felt I was missing out on powerful conversations — often led by men — on how nations develop. These conversations were frequently about money. So, my path pointed me to the financial industry, where I could be involved in strategic decision-making that would ultimately affect issues surrounding women. 
I began my career in commercial banking at Citibank. From there I moved to the Ford Foundation where I used my banking knowledge to help the Foundation build its program in microfinance and development finance. That's where I fell in love with CDFIs, and I've worked with them ever since. Life's twists pointed me to my true north, which is a combination of finance and advocating for change for people in poverty. 
What sparked your interest in inclusion for women in finance?
From an early time, I was interested in the economy at the grassroots. That's usually the economy that women inhabit. I wanted to understand: Who is really feeding everyone? Who is keeping kids healthy? Who is providing income to families? Women across the world, often in informal employment, were leading this.
Poverty in the U.S. is a phenomenon that is quite gendered, often women-led households are lower income. By getting involved in development finance, I was able to see who controls the money and found that women-led enterprises and activities were being left out. 
How have CDFIs been transformative for female-led businesses?
Female and minority entrepreneurs have a harder time accessing affordable bank financing than their male counterparts. This is where CDFIs shine: where others see risk, we see opportunity. CDFIs take time to understand our clients and tailor products for them. This played out again and again during the pandemic when CDFIs provided great relief to women-owned small businesses.
Why did you get involved with the Google.org Impact Challenge for Women and Girls?
The Google.org Impact Challenge will surface leaders that are flying under the radar in their countries and areas of work. We'll resource them to operate at a new level, like a venture capitalist finding the next big company. There aren't enough philanthropic dollars for all the ideas that are out there in the world, but Google.org's intention is to find efforts that are benefitting women and girls and support them at scale. That's powerful, and I'm really pleased to be a part of it. 
Pretend you have a megaphone to reach every little girl around the world. What's your message for them?
Your dreams are yours and they are real. They're in you for a reason. You've got your contribution to make to this world — don't ever let anyone tell you otherwise. And even if your path changes, like mine did, you'll find your way. Along your journey, look for your cheerleaders and helpers — find the people who believe in you and will support you in your dreams and ambitions.
More from this Collection
The Google.org Impact Challenge for Women and Girls
Learn more about the Google.org Impact Challenge for Women and Girls, and the 29-woman expert panel who is supporting the effort.
With Android, you can look forward to your device getting better and better throughout the year. From accessibility to Android Auto to features that make your life just a little easier, like Assistant and Gboard, we're rolling out new features that help you do more, stay secure and have more fun with your Android phone.
Do you drive with your phone clipped to your air vent? Or does your car have the latest built-in infotainment system? No matter what kind of car you own, Google is ready to make your drive better.  We're bringing updates to Google Assistant driving mode, Android Auto and cars with Google built-in (welcome Honda!) to help every driver find their way around, stay entertained, and keep in touch.
Google Assistant driving mode on Android phones gets a new dashboard
Millions of people in more than 12 countries use Google Assistant driving mode every day, by offering  voice-activated help via your Android phone in older cars. We originally launched it for active navigation in Google Maps, helping drivers manage tasks, like answering a call or responding to text messages with minimal distraction. 
Thanks to early feedback, we heard how important it is to have your go-to apps handy for your drive, even when you don't need turn-by-turn navigation. So coming soon, you'll be able to say "Hey Google, let's drive" (or connect your phone to your car's Bluetooth) to open the new driving mode dashboard, reducing the need to fiddle with your phone while also making sure you stay focused on the road. With glanceable, tappable cards, the basics you'll need for the road are available with a single tap — no scrolling required: Start your navigation, see who called or texted recently and quickly resume media from Amazon Music, Audible, iHeartRadio, JioSaavn, Pandora, Podcast Addict, SoundCloud, Spotify, YouTube Music and more providers. Plus, there's a new messaging update: Just say "​​Hey Google, turn on auto read" to hear new messages read aloud as they come in and to respond by voice.
Driving mode will be the primary experience for Android phones going forward and will fully roll out in the next few weeks for Android phones in English (U.S., Australia, Canada, Ireland, India, Singapore and U.K.), German, Spanish (Spain, Mexico), French and Italian.